Hi Everyone,
Today is the day. I have three options for shop space (the first one didn't work out) and today I am making a decision. I can't wait to get some sleep :) So possibly a month from now we will be in a space that you all can visit and pet the fabric :)
The Newsletter is due today. I will do my best to finish it up and send it out but it might be one day late. There is just so much going on and Mondays are always crazy here anyway. I am putting in a mini tutorial on how I made
Ruth's
pillow:
I saw this quilt on
Lyn Brown's Blog
this morning and I want to make it out of Frippery... it would be so perfect. It would be a fun quilt along quilt too because the block is so simple. She has a free pattern on her blog for it. So get it while you can she only leaves them up so long.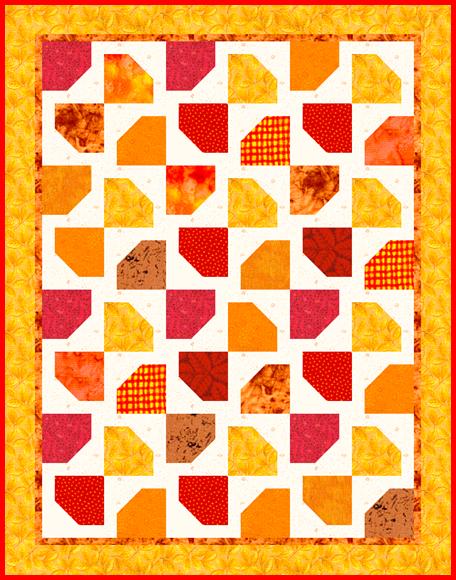 What do you think? Would you buy a kit for this out of Frippery?
I think it would look good in either the warm or the cool tones...
Anyway... gotta run. Hope you all have a super Monday!
Talk soon!