Hi Everyone,
I hope your weekend was not spent like mine... taxes and inventory... yuck! I did get a few seconds to sew though. I will show you below... first I wanted to show you this adorable mug rug that
Miss Brooke
(hint hint you might want to take a cruise by her blog...hint hint) made with the new Desert Daydreams prints... that coffee bean print is my favorite (it looks like sequins to me)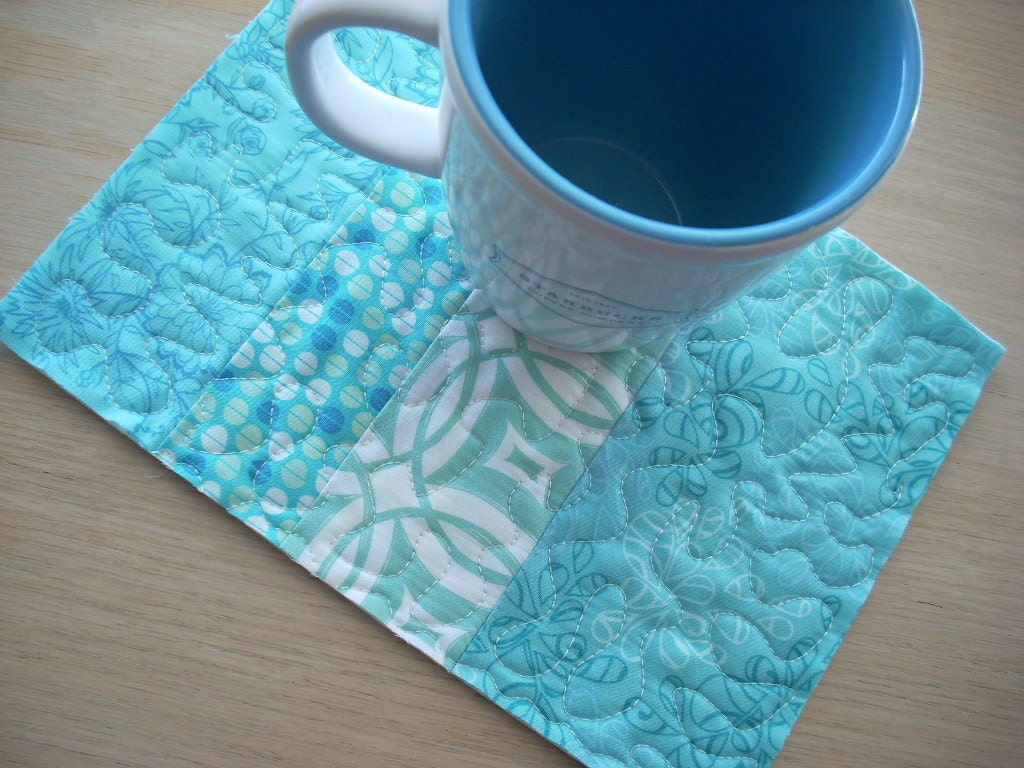 I am such a sucker for teal. This is available in Brooke's etsy shop too :)
I am getting so far behind with what is going on in blog land... wow just so much stuff! I love the beginnnig of the year when everyone has such bright new ideas!
Here is what I got to sew over the weekend:
This is the second block in the Stash Bee that
Sunni
is running (she is looking for more pople to fill up Hive #3 if you are interested)
Here is the signature block that goes along
I thought I would show you last months sig block too since I hadn't yet.
Oops forgot to mention the 15% off President's day sale use this coupon LINCOLN15
Have an amazing Monday!
Talk soon!