First some pretty pictures...
Kristine, of my sweet local customers makes the most gorgeous Modern quilts and Pillows. Her workmanship is over the top perfect. Her Etsy shop is called
Josh and Paise
. She has some truly lovely things like this Cathedral Window Pillow: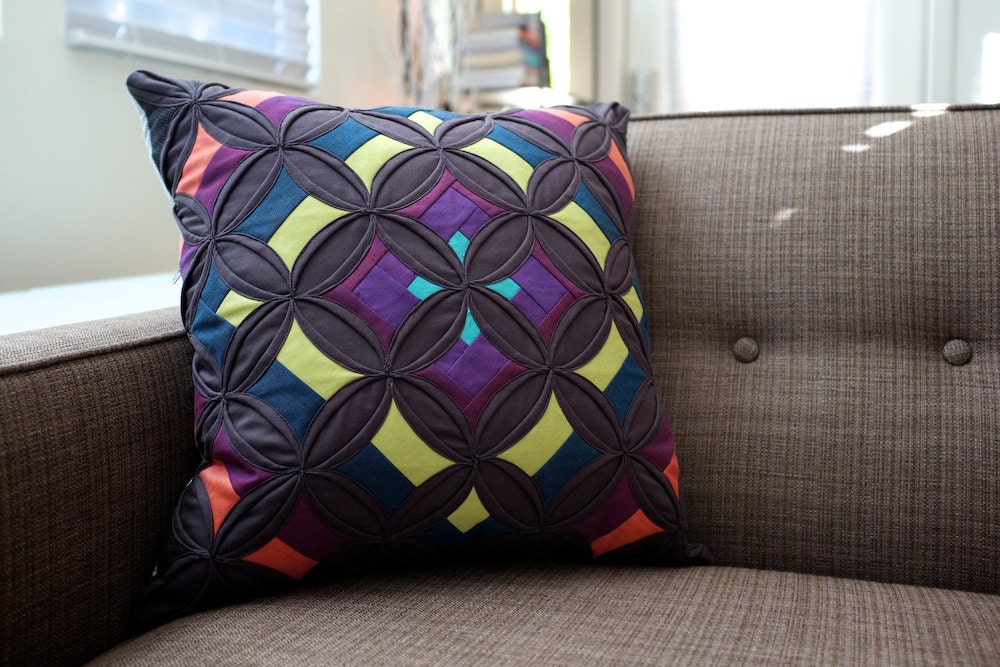 She is giving 10% of all her sales from now until the 15th to toys for tots.
Susan at
Silly Gramma Quilts
makes the most adorable baby toy quilts. I especially love this one: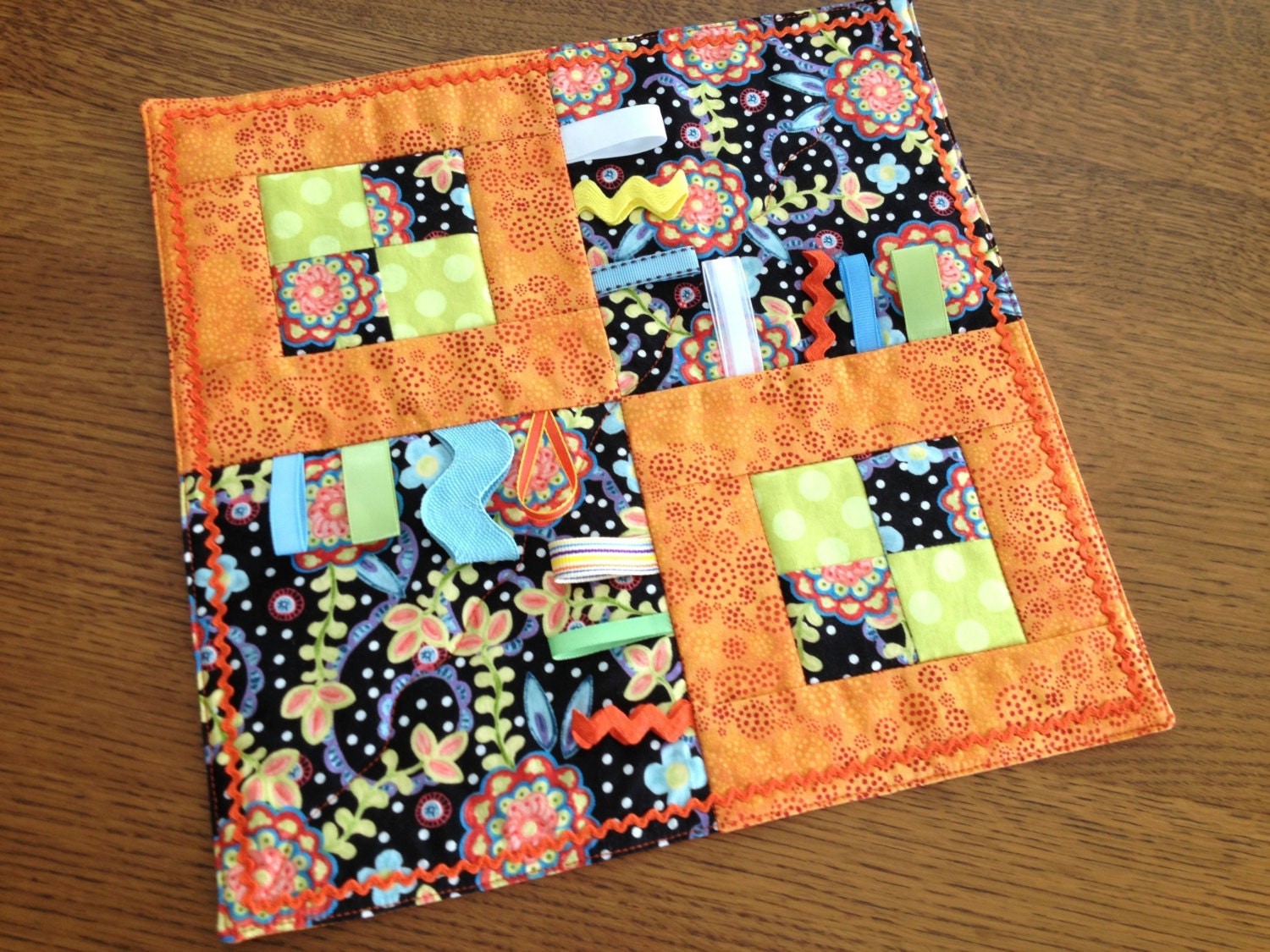 And what do you know? She might just be related to
someone else we know
. I guess the apple doesn't fall far from the tree :)
Balance was my word for the year. I decided in January that I wanted to try to achieve balance between work and home life. Most of the year was a fail on that. After opening the brick and mortar everything just exploded into an even bigger work load. I feel terrible that a lot of things at home have gotten left until the last minute... the Christmas Tree isn't even up yet. I feel like we are turning a corner though and I am starting to see a light at the end of the tunnel. Now that I have a few employees that can help with the work load I actually get to take at least one day off a week. May not seem like much but I was working about 12 to 14 hrs a day 7 days a week for a while. Last week I took two half days off and this week I am taking a day and a half to take my daughter to another city to see a Japanese movie that is only playing in three places in California. I just wanted to say thank you to all of the loyal customers that have stuck with us through the growing pains. We wouldn't be able to be here without you.
Hugs,
Julie